Record Store Day is April 20th, 2013!
Stop by Euclid Records and see live music along with some of your favorite WTUL DJs! Then check out what other stores have to offer for Record Store Day: http://www.offbeat.com/2013/04/17/nola-record-store-run-down-record-store-day-2013/
Soundtap Madness 2013
Soundtap is a crowd-sourced, show-specific way to enjoy independent radio. All of the stations are non-commercial (college or community) radio stations and all of the shows are added by users. Soundtap Madness 2013 Soundtap Madness is an online listening tournament (April 1st - April 12th). In each two day round, the station that accumulates more listening time through Soundtap.com or...
10 tags
2013 Marathon Events
3/2- Storm Surge of Reverb Surf Splash! @ Banks St Bar doors @8PM 21+ $5 featuring Kill, Baby…Kill!, The Unnaturals, DJ Hunter King 3/3- WTUL Day at Euclid @ Euclid Records 3PM all ages free. Live music from Lovey Dovies, High in One Eye, Dolphin Mouth. 15% of all record sales during the event go to WTUL! 3/3- WTUL Chindig @ Big Top doors @ 8PM all ages featuring Leaving, Caddywhompus, Habitat...
The Collective World Art Community Mad Scientist...
This event will help raise money to bring the travelling outdoor installation, Giants in the City to the New Orleans Botanical Garden in October of 2013. Giants in the City is a traveling exhibition of giant inflatable art sculptures created by an international group of artists and installed in public spaces to propound the importance of art in the existing urban landscape, giving the public...
Soundclash: Beat Battle with the Legendary Ski...
Legendary/Platinum Award-Winning Producer Ski Beatz will judge The Soundclash Beat Battle and perform a special beat showcase! Hosted by Wes Beez + 3rd Mind w/ DJ RQ Away providing the vibe Doors (open mic sign-up) @ 8p show starts @ 9p Dress Code: None || Cover: Males $10 Ladies $5 || 18+ http://www.facebook.com/events/411449008932590/
Foals + Surfer Blood + Blondfire | House of Blues...
Mark your calendars for Foals + Surfer Blood + Blondfire at the House of Blues New Orleans on Friday, April 28th! Tickets go on sale this Friday 2/15 at http://cncrt.ly/14NRRAe https://www.facebook.com/events/414215041995382
WTUL Presents THE MACGILLICUDDYS REUNION + Useless Eaters + more on Mardi Gras Day! Early show… 4pm! $7- Buy tickets here: http://siberianola.com/event/131612 THE MACGILLICUDDYS REUNION!! "New Orleans' First and Only Rock and Roll Band" Don't fucking miss this!! http://www.myspace.com/themacgillicuddys Useless Eaters (Nashville,TB punk/rock-n-roll!)...
7 tags
6 tags
It's the last day of Voodoo Fest! Make sure to...
Here's our interview schedule for the Sunday 10/28: 12pm- Coheed and Cambria 1pm- Christoph Anderson 2pm- Kid Koala 3pm- JD & Straight Shot 4pm- Royal Teeth 5pm- Dash Rip Rock
Day 2 of Voodoo! Come by our tent!
Here's our interview lineup for Saturday 10/27: 12pm- Soul Rebels 2pm- The Features 3pm- Jim-E Stack 5pm- Etienne de Crecy 6pm- MyNameIsJohnMichael Keep tagging #ToyotaGiving on Instagram and Twitter!
Voodoo Fest is here! Make sure to come by our...
Here's our schedule of interviews and performances on Day 1, October 26th: 11:30am- Big History 12:30pm- Little Freddie King 1:30pm- Infantree 4pm- Coyotes 5:30pm- Star & Dagger Keep tagging #toyotagiving on Twitter and Instagram- Toyota will donate $2 to the station for every tag!
UPCOMING SHOWS!
Monday 10/1 - WTUL Presents Missing Monuments + Cyclops + White Mystery at the Circle Bar http://www.facebook.com/events/121360768011632/ Wednesday 10/3 - WTUL Presents Victor Wooten + Naughty Professor at the Howlin' Wolf https://www.facebook.com/events/373153489429164/ Thursday 10/4 - WTUL Presents TOPS + Dominique LeJeune at One Eyed Jacks ...
Check out these events this weekend!
Thursday 9/20- WTUL presents Figure + AC Slater at the Republic: http://ow.ly/dJI3B Friday 9/21- WTUL presents Young Jesus + GATR at the Prytania Bar: http://ow.ly/dNOmy NOVAC 40th Anniversary at the Republic: http://ow.ly/dMlq3 Saturday 9/22- WTUL presents Guided By Voices at One Eyed Jacks: http://ow.ly/dNOyD 7th Annual Rising Tide Conference at Xavier University:...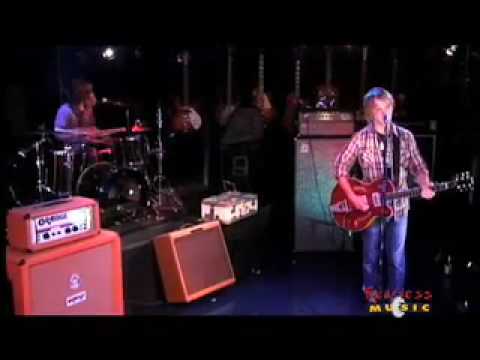 Take a break from cleaning and sitting in the...
WTUL presents Vox and the Hound + Gold and the Rush + Prom Date TONIGHT at the Howlin Wolf! http://www.facebook.com/events/353278541418162/ $10 cover, buy tickets here: http://www.ticketweb.com/t3/salz/SaleEventDetail?dispatch=loadSelectionData&eventId=4797185 http://www.youtube.com/watch?v=6HkDG4O6400
7 tags
Tropical Storm Isaac
Check the official Tulane Emergency site for hurricane updates! Tulane continues to receive and post regular updates from their weather monitoring service and the National Weather Service about Tropical Storm Isaac. http://emergency.tulane.edu/